CUPE National Membership Survey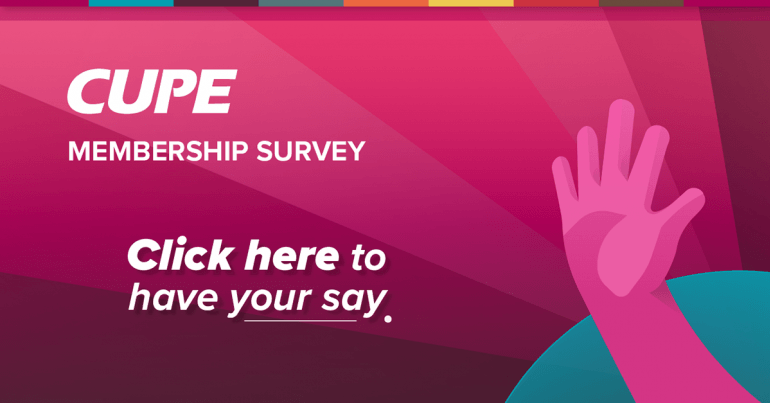 Have you filled out the CUPE National 2019 membership survey yet? We need you to participate!
This is your opportunity to anonymously and confidentially provide your thoughts and experiences with CUPE National. Fill out the form linked below so we can verify you are a CUPE member. Once verified, you will receive a link to the full survey within a week or so.
http://selfserve.decipherinc.com/survey/selfserve/5da/190204#?