WEAR PURPLE ON BARGAINING DAYS
FEBRUARY 9, 16, 23 & 24
Communicator Gifts
Communicators please see the poster below for details on March 9, 2023. Please drop into the office for some lively conversation, snacks, drinks and pick up your thank you gift!
Spring Event
CUPE Local 3550 members have exclusive access to the Edmonton Zoo on May 13, 2023 from 4:30-8:30pm. Members can purchase up to 6 tickets for $5 each. Please see the poster below and the pick up dates for tickets.
Local 3550 Members have exclusive access to tickets to the Oil Kings Jr Hockey game March 4, 2023. This game is against the Swift Current broncos and is Super Hero Night!! Our Support Staff are Super Heroes too! Click on the link to see the poster and use the QR code to purchase tickets.
Please click on the Holiday Greeting to see the message from President Jorge Illanes
Thank you to Loretta Strachan, the communicator at Meadowlark Christian School.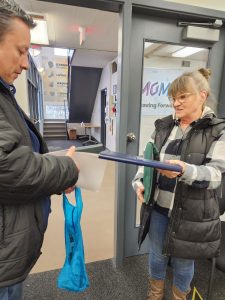 United Way Period Promise Campaign 
The United Way is launching a menstrual equity campaign, called Period Promise, and it would be great to have CUPE 3550 involved early. We want to end period poverty and promote menstrual equity. Part of this pledge Local 3550 is signing will be to provide free and inclusive access to period products in your union office and advocate for it in workspaces.
Here is the 

pledge

information – on this page you can peruse the toolkit which contains the policy agreement and design items/posters to which you can add your logo to promote the campaign to your membership and run a collection drive if you'd like,
We would like members to tell the story of Period Promise campaign from the worker's side of things!
Here is a list of the schools currently involved:
Abbott Elementary

Delton Elementary

Eastglen High School

Ivor Dent Elementary Junior High

John A McDougall Elementary

Norwood Elementary

Spruce Avenue Junior High
United Way Coats for Kids Campaign. Local 3550 is a collection site. Please send any coats, warm hats, mitts, scarves, socks, underwear to your union office
Have your filled out the CUPE Local 3550 postcard to fight cuts to education? Please only sign 1 postcard and give the other postcards to someone you know that will support the campaign! Contact cupe3550@telus.net to get postcards and hand them out to friends, family, neighbours, everyone! Help us flood the legislature with these postcards to stop funding cuts!  Click on this link to send a letter and watch the video featuring Local 3550 members!  https://www.weworkforalberta.ca/albertakids
Is your Communicator changing during the year? Please fill out this form and return to the union office to keep your union up to date with any changes. Click here for form.
Communicators Meetings
---

Counterpoint is CUPE's national quarterly newsletter. Counterpoint has been designed to bring you news on issues important to CUPE members from a national perspective.
---

Tabletalk – your bargaining resource – is published four times a year to provide CUPE local bargaining committees, elected officers and servicing representatives useful information for preparing—and negotiating—bargaining demands. 
---

Economy at Work is published four times a year by CUPE to provide workers and their representatives with accessible information and analysis of relevant economic developments and to assist in bargaining.
---

Global Justice News provides insight into the work CUPE is doing to contribute to the struggle for global justice and to build effective strategies to defend workers' rights, human rights and the quality of public services in our communities around the globe.
CUPE Local 3550 members receive a discount at the City of Edmonton Recreation Centres. Please see the following links for the poster and the rates for members only!
A sea of PURPLE was seen on February 9 as CUPE Local 3550 members wore PURPLE in Solidarity with the bargaining committee! Our next bargaining day is February 16!! Wear PURPLE! The Division is noticing!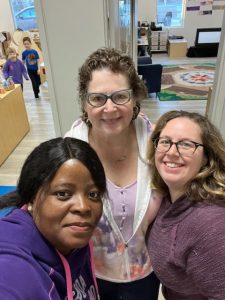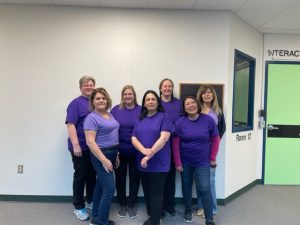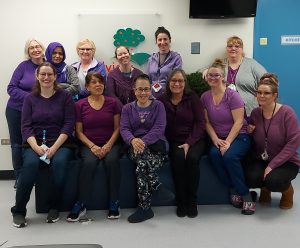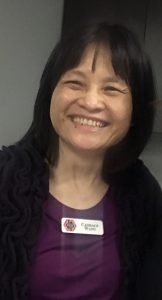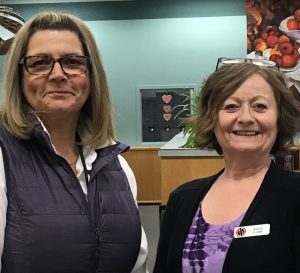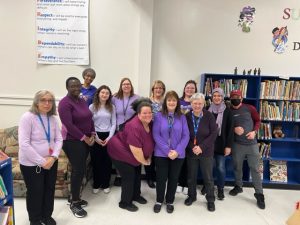 Address
CUPE Local 3550
14207 115 Avenue
Edmonton, AB T5M 3B6
Phone
(780) 455 1435
Fax
(780) 452 1462
Email
cupe3550@telus.net